The Answers of Masters Golf Participants towards the Weather Challenge in November
After the organizers announced the Masters Golf 2020 tournament moved to November, memories came when Zach Johnson won the 2007 Masters Golf tournament. He won with a 1-over 289 score on a cold, windy autumn week, and this score was an over-par victory first in four decades at Augusta National.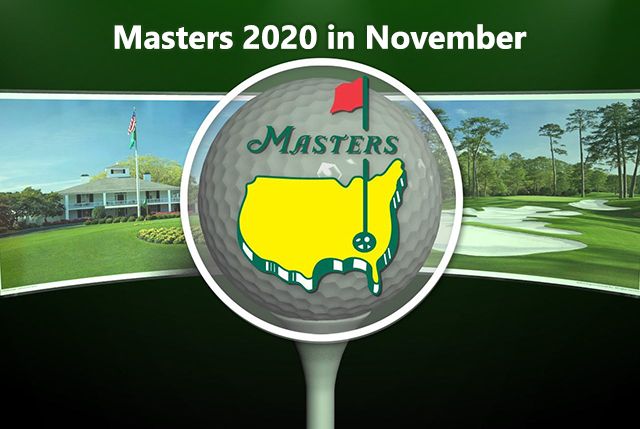 Augusta's temperature in the traditional month of the Masters Golf tournament in April is usually higher around 10-11 degrees than November. With a gust of northern wind, there could be fewer players reaching No. 8, 13 and 15 in two shots, and forcing it will certainly be more risky. And of course this is not beneficial for the long hitter. This was more evident during the 2007 tournament, Zach Johnson won the tournament all in par 5.
In accordance with Fred Ridley's statement, the chairman of Augusta National as the host of the 2020 Golf Masters tournament invited professionals and amateurs who had met the requirements last April. It means there are around 92 golfers who have succeeded in securing their position as a requirement to enter the Masters Golf 2020. And it could be that some of the world's top 50 golfers who entered based on the March 30 cutoff date such as Collin Morikawa, Scottie Scheffler, Christian Bezuidenhout and Graeme McDowell.
Due to the cancellation of the first wave of the PGA TOUR tournament, the Original World Golf rankings were also frozen on 15 March 2020 and after the golf world resumed its schedule, the winners of the matches in the current time span to the Masters Golf 2020 schedule will be counted for Masters Golf 2021 requirements.
Augusta National also said he would not add golfers to the field with the current timeframe until the November event. Winners in that time frame will enter the Masters Golf tournament in 2021 according to their usual qualifications. Max Homa, who won the Wells Fargo Championship a few weeks after the 2019 Masters Golf, will play for the first time at the Masters tournament this November. Max Homa expressed his readiness to play without worrying about the weather conditions in November.
While Tiger Woods will also follow the Masters Golf 2020 next November.
Looking at the history of Tiger Woods doing 14 starts in November at all world golf events, he managed to record 4 wins. If Tiger Woods wins the Masters Golf 2020, this victory is his first pro win in the United States in November.