How to Get Masters Tickets 2023 (Guide)
This year Practice Rounds Tickets and a limited number of Daily Tournament Tickets are avaiable. Both tickets are sold in advance, through a selection process.
Getting Masters Tickets 2023 could be a daunting task since it's actually awarded by random selection after an independent application.
It should be noted that The Masters Tournament's site or masters.com is the only authorized source for Masters tickets. The tickets are still now available but the time is running out, you need to hurry to grab it. Be careful of any ticketing scams from other sources.
How to Get Masters Tickets for 2023
Sign Up An Account in Masters.Com
You need to sign up for an account on Masters.com with your valid email address. You should be at least 21 years old to apply. The application is only valid for one person or address, so you may forget about watching it with your kid except you enrol them through Junior Pass Program. It should be noted, you can only apply with a valid home address.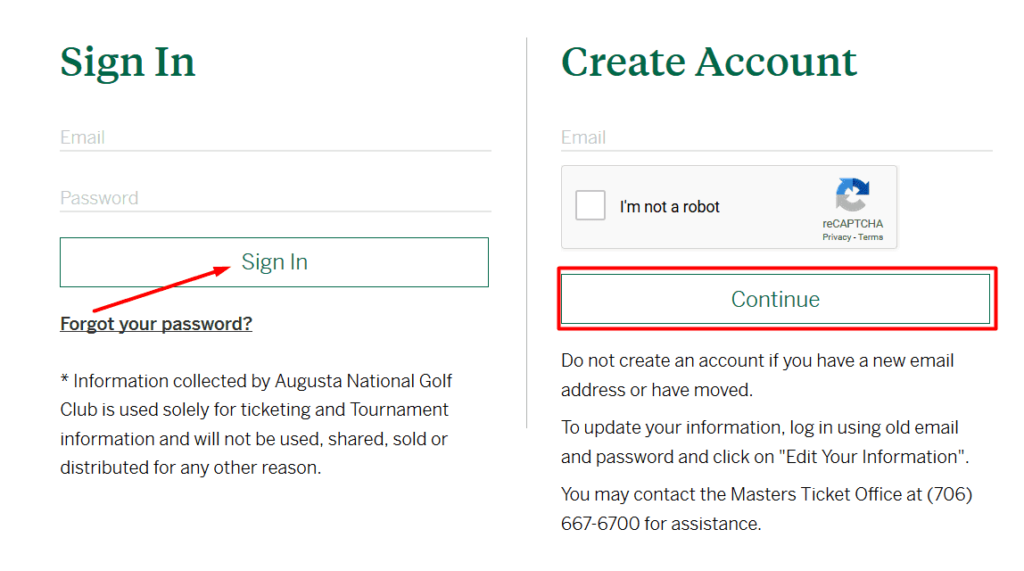 Complete the Application
Next, you'll have to sign in with your verified account and complete the whole application form. The tickets are for personal use only and this application process aims to certify it. It means you can't apply for another person or be represented in using the tickets.
Be aware there are two types of Masters Tickets 2023, Practice Tickets and Tournament Tickets. The practice tickets are priced at $100, while tournament tickets are $140 each. You can purchase the tickets only if your application has been approved by masters.com.
You'll get either the tournament badges or practice tickets mailed to your valid address five weeks before the Masters 2023 tournament.
Masters 2023 is an exclusive tournament, the gate is open for the club members, guests, and those who have valid tickets for either the practice session or the actual tournament.
You have more questions about tickets. Check the Masters Tickets FAQ Section for more updates and you can also read the Masters live streaming guide if you miss the tickets.