If you are looking for information about Masters Golf 2022 TV Channels, Schedule, and Coverage Guide, you have come to the right page. So, stay tuned and read this post until the end. You will come out with great information on the TV Schedule and coverage for Masters Golf 2022.
Masters 2022 has set a date on April 4-10, 2022 but it seems that the TV broadcast would only broadcast the main events starting on Thursday, April 07 -10, 2022.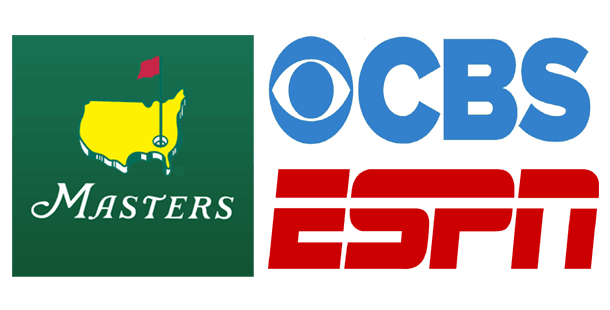 Masters TV Schedule 2022
Actually, Each of TV channel split the coverage for each day of Masters 2022 so you might have to switch the channel to watch different parts of events. Check The complete Masters Golf TV Schedule Here:
| | | | |
| --- | --- | --- | --- |
| ROUND | DATE | TIME (ET) | TV |
| Round 1 | Thursday, April 07 | 3:00 PM – 7:30 PM | ESPN |
| Round 2 | Friday, April 08 | 3:00 PM – 7:30 PM | ESPN |
| Round 3 | Saturday, April 09 | 3:00 PM – 7:00 PM | CBS |
| Round 4 | Sunday, April 10 | 2:00 PM – 7:00 PM | CBS |
Masters 2022 Tournament Schedule
Use this list as your guide when following the whole events of Masters 2022 live from Augusta National Golf Club. Start and finish times for live coverage on Masters.com are approximations only. (All times are EST)
Here is the Update Masters Golf Week schedule:
Round 1: Thursday, April 7
Featured Groups – 9:15 a.m. to 7:30 p.m.
Amen Corner – 10:45 a.m. to 6 p.m.
Holes 15 & 16 – 11:45 a.m. to 7 p.m.
Holes 4, 5 & 6 – 9:25 a.m. to 6:45 p.m.
Round 2: Friday, April 8
Featured Groups – 9:15 a.m. to 7:30 p.m.
Amen Corner – 10:45 a.m. to 6 p.m.
Holes 15 & 16 – 11:45 a.m. to 7 p.m.
Holes 4, 5 & 6 – 9:25 a.m. to 6:45 p.m.
Round 3: Saturday, April 09
Featured Groups – 10:15 a.m. to 7 p.m.
Amen Corner – 11:45 a.m. to 6 p.m.
Holes 15 & 16 – 12:30 p.m. to 6:30 p.m.
Holes 4, 5 & 6 – 11 a.m. to 6 p.m.
Round 4: Sunday, April 10
Featured Groups – 10:15 a.m. to 7 p.m.
Amen Corner – 11:45 a.m. to 6 p.m.
Holes 15 & 16 – 12:30 p.m. to 6:30 p.m.
Holes 4, 5 & 6 – 11 a.m. to 6 p.m.
About The Masters Golf 2022 TV Channels
It's already confirmed that ESPN and CBS would broadcast Masters 2022 collaboratively live from Augusta. Instead of broadcasting the same events, ESPN and CBS split the broadcast schedule on the event day. ESPN will cover the Thursday and Friday events while CBS would cover Masters 2022 broadcasting on Thursday and Sunday.
More comprehensive coverage is provided by Golf Channel which covers Monday to Saturday events. On the other hand, some events are only available on live streaming and app. At this point, it's highly suggested to ensure the availability of these channels so you won't miss any Masters 2022 events.
CBS Sports is the sole channel that holds the right to broadcast the event. The coverage event begins before the main event. CBS Sports claimed that they will conduct the coverage from the Tournament Practice Area at Augusta National. Besides tuning into the CBS Sports channel, you will also be able to catch up with the moments through the official site of the channel at CBSSports.com.
If you are mobile, you can use your smartphone or tablet and install CBS Sports, Paramount+or ESPN+ Apps on your device. Then using your existing credentials, you can get access to CBS Sports & ESPN and watch the competition from the beginning to the end.
In the UK, Sky Sports holds broadcasting rights. The party had won the bidding back then. That means the BBC no longer conducts the Masters coverage. This year 2022, you won't want to tune into the channel because it shows no event.
As we know, BBC has been providing the golf content to the world since 1955. Now, the channel won't be conducting further broadcasting. Sky Sports has taken over the broadcasting right.
2022 Masters Golf TV Coverage from different Countries
As expected, Masters Golf hype is around the world. Chances are you will be able to watch the event in your country. As we mentioned that CBS and ESPN is the broadcasting right holder of the 2022 Masters Golf event. But your country provider might appoint another channel to conduct the coverage.
United States
The US provider has confirmed that the coverage of 2022 Masters Golf is handled by ESPN and CBS Sports.
ESPN
ESPN will coverage Round 1 and 2, Featured groups, Featured holes (4, 5 and 6), Amen Corner, 15 and 16 Featured hole on Saturday and Sunday. Existing users can watch it on WatchESPN using your TV provider & ESPN credentials.
WatchESPN app is also available on Mobile devices, Roku, XBox One, XBox 360, Apple TV and Amazon Fire TV.
If you have not cable connection ESPN+ is the best option for you. Subscribe to ESPN Plus to get ESPN Contents and live sports streaming without cable.
CBS Sports
If your cable TV or satellite account has the credentials to share, all you need to do is to provide them using the CBS Sports service. CBS Sports also provides the live streaming service on its official site which you can access through your favorite browser.
Hit CBSSports.com and choose the live streaming option. Then you will need to add your credentials and you can proceed by then. The CBS Sports App is also available. Download and install in your device so that you can get coverage access through your devices.
Paramount+ is one of the best options who want to watch CBS live online. You will get TV shows, over 15000+ on-demand episodes and movies, Sports events like Masters Golf, NFL Games without a cable connection, or any delays on any devices.
United Kingdom
BBC shows no live golf in 2022 after losing their new bidding. Now, Sky Sports has taken over the right. The sole broadcaster of the event will handle the entire Masters 2022. So, make sure to tune into Sky Sports this year. Sky Sports also broadcast US Open Golf 2022 in the UK.
Canada
The officials have confirmed that CTV & TNS will handle the coverage for the Masters 2022. Serving as a national public broadcaster, it is going to conduct the coverage on TV, radio, as well as live streaming in the site and apps.
Australia
Nine Network is the party that broadcasts the Masters 2022. You will want to tune into Nine Network Gem to get the coverage. Besides this channel, you can also tune into Kayo Sports. Kayo Sports is a great option for those who want to ditch their TV cable. Kayo Sports also offers 14 days free trial for new users. If you are not up to Kayo, you could use Foxtel instead.
Ireland
The 2022 Masters is a popular event in Ireland. Therefore, you shouldn't worry since you can tune into Eir Sport to watch the event entirely.
There will actually be three channels that do the coverage. Eir Sports will broadcast some rounds. RTE broadcasts the weekend games. Meanwhile, Sky Sports shows all the games. In order to get the entire coverage, it is more prevalent to choose Sky Sports.
Sky Sports is also available for live streaming and radio. You can opt those options if you are on the go while watching Masters.
South Africa
Folks who travel or live in South Africa can rest assured to tune into SuperSport to watch Masters 2022 entirely. It is an exclusive channel that has been telecasting tons of sports content including golf. It is available through DStv. Reach your provider for further information.
Sweden
Viewers in Sweden can tune into TVMatchen to watch Masters 2022 live in the country. TVMatchen is available through TV, desktop PC, as well as mobile apps. If you haven't subscribed to TVMatchen yet, you can reach out your provider for further information.
Japan
ESPN has reserved broadcasting rights in Japan. However, it operates under the name of J-Sports. This channel will broadcast the Masters 2022 Tournament Live in Japan. We are not really sure which J Sports channels (1, 2, 3, or 4) will procure the broadcast. But you will be able to see the complete schedule at the official site.