Tiger Woods Biography: Age, Net Worth, Girlfriend, EX-Wife, Kids and More
Who doesn't know Tiger Woods? If you are an avid golf sport fan, Tiger Woods' name shouldn't be strange for you. He has been dedicating his time to make golf more popular.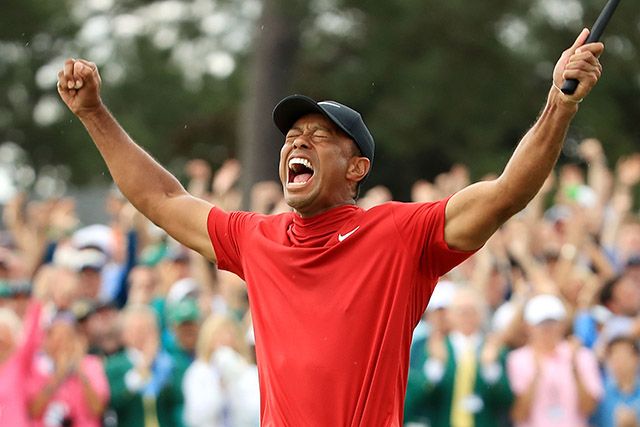 If your youth was in the 90s, you will surely know the ups and downs of Tiger Woods' career. But still, many big fans do not know about a thing or two like his age, net worth, girlfriend, and other information. Here are things that might surprise you.
Age
Tiger Woods was born on December 30 1975 in Cypress, California. His real name is Eldrick Tont Woods. He is the son of Earl and Kultida Woods.
"Tiger" is the unique nickname that Earl gave to his son to honor his military friend.
Tiger Woods showed his talents and potential at a very early age. He started his amateur career before 96 and won several amateur US golf titles. He made the decision to turn professional in 1996.
In 1997, he won his first Masters when he was still 21. That made him the youngest man ever to get the green jacket. But that was not it all. He was also the first African American to win the green jacket.
Girlfriend
Erica Herman is the sole name of his girlfriend. Tiger Woods has been dating her since 2017. But the thing about them emerged to the surface when they shared their picture together at the Presidents Cup. Back then, Erica Herman wore the badge to show the girlfriends and wives of the golfers.
Herman is ex-GM of the athlete's restaurant called The Woods. Both Woods and Herman mostly conceal their relationship to the public but we can see that there are numerous occasions when the girl is cheering on Tiger Woods. But there is no sign paperwork made so far.
Ex-wife, net worth, children
Elin Nordegren is former Swedish and ex-wife of Tiger Woods. From his past marriage with Elin Nordegren, Woods has two children. In August 2007, Sam Alexi, the daughter of Woods was born. Then two years later in February 2009, the happy couple welcomed their son Charlie Axel. But at the same time, their marriage was on alert.
Woods had been cheating on her for a while. But Nordegren found out in thanksgiving. Back then, the story was hot. Reported by the media, Nordegren chased Woods out of the mansion. Woods ran away with his Cadillac Escalade and hit the fire hydrant before hitting the tree. Because of this incident, Woods pulled out from the competition and chose on hiatus for several months.
The couple divorced in 2010. Because of this, his reputation was down to the bottom. Many parties ended the partnerships with him. But Nike still supported him.
Tiger Woods' estimated net worth is 800 million US dollars.
Golf
He won US Masters at Augusta in 1997 with the record score. This achievement made him to be the youngest man and first ever African American to attain the green jacket.
Then there were 13 majors that Woods won as well. The officials named him as the PGA Player of the Year 10 times in 12 years. But the 2009 incident hit hard on his golf career.
Last year, he managed to attain the 2019 Masters title. He got the first major title after 11 years.
Also Read: How Many Masters Has Tiger Woods Won?
Personal loss in 2006
Death of Tiger Woods' father could be the significant turning point in the professional golfer's life. In 2006, his father died after struggling to fight prostate cancer.
As quoted from his official website, he stated "My Dad was my best friend and greatest role model, and I will miss him deeply."
But his grief didn't stop him from loving what he does for life. He quickly returned to the court and won British Open, PGA Championship, and other special events.
Birth of Daughter and son
Sam Alexis Woods birth on June 18, 2007 gave him a boost in his career since he won the World Golf Championship and the PGA Championship in August 2007. Then he attained the top spot at the BMW Championship and Tour Championship. Named as the Player of the Year, he wouldn't stop and won the US Open 2008.
Woods, although experiencing the injury, had welcomed baby boy Charlie Axel Woods on February 8, 2009. Again, it was the booster. Although his comeback was not as satisfying as he expected, he remained no.1 in the world golf rankings.