Masters Golf 2020 Betting Options
Last year, Tiger Woods had proven to be the best golfer in the world by winning the historic 2019 Masters tournament back then. His achievement also put an end to the speculation which says a lot about his lack of touch after a few moments of absences. Well, if you are a big fan of the golfer, you wouldn't agree with them. I was glad to realize that you were right. But this year, the challenges will be different.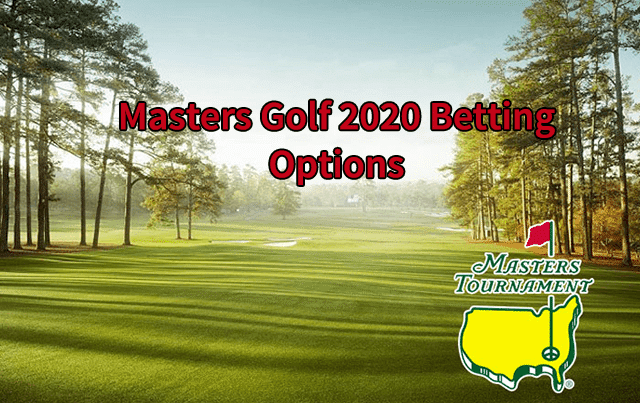 The Masters 2020 is fast approaching but the new questions are rising. Who's going to win this year's event? Will Tiger once again reign? Or perhaps, this year is for someone else to get the green jacket?
We are going to see the possible betting options for you:
Tiger Woods
Obviously, this name shows up as one of the recommendations. We shouldn't question his capability anymore. He has won Masters 5 times. So, it is not exaggerating to say that winning is his nature. He has been up and down in his entire career and there is no sign that stops him from getting the chances to win. But the real question is: Can he win once again? He is definitely the expert of Augusta. So, we cannot exclude him from the list for any reason.
Dustin Johnson
Although he hasn't won the Masters yet, he has such a significant number of winning the big golf tournaments in his entire career. Perhaps it is not the best betting option for you, but you won't be sure since he gets 16.00.
Rory McIlroy
Rory has such promising results because of his most recent FedEX championship victory. He had one of the best seasons in his career. His odds are 7.00. the pressure is real, anyway.
Colin Morikawa
Morikawa has already won the PGA Tour. Folks doubt that he would get his first Masters. But he's got guts. The outside bet possibility can grant you odds of 75.00. It is pretty much a satisfying risk.
Jordan Spieth
He indeed has a class in Augusta National. The odds could be 25.00 on him to win for the second time.
Phil Mickelson
He definitely has a class since he has won the green jacket three times. But keep in mind that his last victory was back then in 2010. That's a sensible reason why he gets the odds up to 50.00. But for the punters, it is definitely a great value.
Bubba Watson
He comes with 33.00. Winning the Masters twice, he has a chance to do it again. It is indeed possible to beat anyone around Augusta National for him.
So, who will you put the money on?
Also Read: Masters Golf 2020 Early Odds