Tiger Woods' Impressive Streak Continues, Scheffler's Comeback, and Unpredictable Weather
In an impressive display of consistency, Tiger Woods managed to make the cut for the 23rd consecutive time at the Masters 2023.
This feat ties the tournament record shared by golf legends Gary Player and Fred Couples.
Although Woods finished the first 36 holes at 3-over, he was able to remain above the cut line after making a birdie on No. 15.
Despite bogeying the last two holes, Woods' place in the tournament remained secure.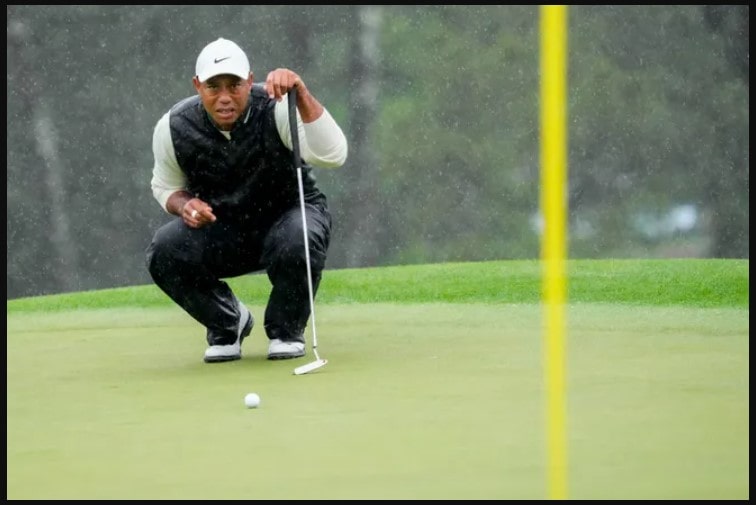 Koepka Leads the Pack, Rahm Close Behind
Brooks Koepka goes into the third round of the Masters 2023 as the current leader, boasting a score of 12-under.
Jon Rahm trails closely behind, just two shots away from the top spot. Amateur golfer Sam Bennett has also made a strong showing, currently sitting in third place at 8-under.
Collin Morikawa and Viktor Hovland round out the top five, both sitting at 6-under.
Weather Woes at Augusta
As the tournament moves into its third round, players will need to adapt to the increasingly challenging weather conditions at Augusta.
Rainy weather is expected on Saturday, accompanied by cold and windy temperatures. These conditions will test the players' skill and resilience as they navigate the iconic course.
Scheffler's Third Round Comeback
Defending Masters champion Scottie Scheffler began the third round with a strong performance, recovering from a shaky Friday that left him at +3.
Scheffler started Saturday's round at tee No. 10 and managed to bring his score down to -1.
As the tournament progresses, all eyes will be on Scheffler to see if he can continue his comeback and successfully defend his title.
Stay tuned for more updates on the Masters 2023, as the world's top golfers compete for the coveted Green Jacket at Augusta National Golf Club.