The Legend Tiger Woods is The Masters 2019 Favorite
The Masters 2019 golf tournament sets to date on April 8-14, 2019 in Augusta National Golf Course. The tournament would play 19 categories of world ranked golf players. The practice round is on 8 April and the fourth round would be 14 April. It's still five months to go to the Masters 2019 golf tournament.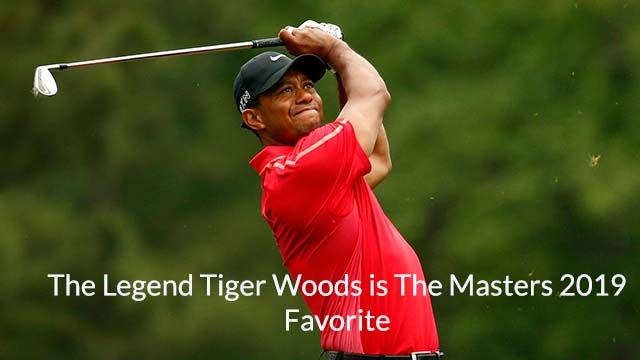 Tiger Woods, 42, the legend has not retired yet. His victory on the PGA Tour on no.80 was remarkable and proved he's not losing his touches at all. That was even more impressing since Woods has just recovered from his fourth back surgery. He just never gives up on his professional career. He's still sharp and in the perfect condition in PGA championships.
Even in such condition, it's still surprising that Westgate Las Vegas Superbook has recorded that Tiger Woods is now the betting favorite among the oddsmakers for 10 to 1 on winning the Masters 2019. It goes beyond the recent expectation considering the new British stars in the field like Eddie Pepperell or Tommy Fleetwood. However, these odds may refer to the recent Wood's performance on PGA championships. It's still five months to go and these numbers are still changeable.
In this season alone, Tiger Woods has recorded six top 10s of 17 official starts. Even after the surgery, he has managed on runner-up position, twice. In other hands, the betting favorite on Tiger Woods to win Masters 2019 golf tournament could be driven specifically by his Masters' records. Well, Tiger Woods has won the Masters Golf Tournament four times in his career. His first winning on the Masters golf tournament was 21 years ago back in 1997. Considering his performances during this season, Tiger Woods has become a reasonable pick of Masters 2019 golf tournament in Augusta.
As this year's Masters, the weather of Masters 2019 golf tournament would be likely very pleasant. PGA has released temporary player list for the Masters 2019 golf tournament but it's still not complete yet for all 19 categories. It's still five months to go, besides, some categories or players are still running in a season or championship. However, some confirmed player names are already available. You can check the updates on the PGA official websites for the updates.
Tiger Woods will play at the category 1,15,17 as the Masters Tournament Champions(1), First 4 players (including ties) in previous year's PGA Championship(15), and Qualifiers for previous year's season-ending Tour Championship(17). His name is already confirmed and listed by the PGA for Masters 2019 golf tournament category 1 but not yet in the other two categories. The full categories are available on the PGA official website.
So, is Tiger Woods also your betting favorite? The Masters 2019 in Augusta National is still five months to go. Keep updated with Tiger Woods and Master 2019 news. The lottery tickets are available in the Augusta National Golf Club official website, keep trying on getting them. Also, check accommodation tips of Masters 2019 Golf Tournament in Augusta.